These pages contain various examples of 2D animation productions.
Animator - A wonderful excuse to keep watching cartoons.
The clip below contains a sequence of pencil tests including shock, morph, lift, golf swing, jump, and pitch & swing: if you can not see the cliip then you may not have flash player 6.0.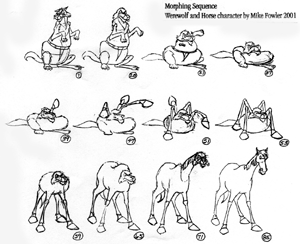 Morphing Sequence 2001
Character design by Mike Fowler